Atlas Snowshoes has teamed up with artist Jessa Gilbert for this limited edition of the Range-BC snowshoe. Featuring the sweeping landscapes of Jessa's art, these snowshoes and poles are sure to get you out and into your own backcountry panorama.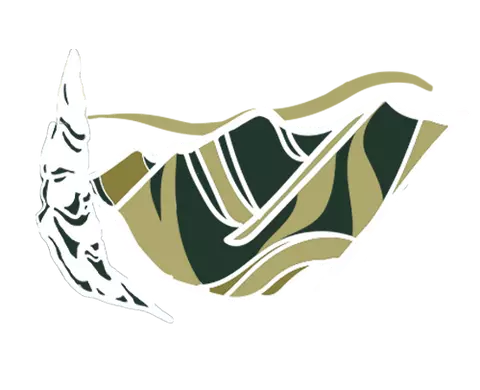 "The goal of the artwork is to celebrate the joy of wilderness and adventure."

Atlas Jessa Gilbert Range-BC Snowshoes 2023
The Range-BC is the next evolution in Atlas's proven record of engineering high-performance backcountry snowshoes for the adventure ready! This innovative design is built around the single-piece Reactiv-Trac™ Frame with integrated saw-toothed aluminum traction rails providing lightweight stability and traction for backcountry exploration. Adding to the grip provided by the traction rails is the lightweight, low-profile BC Crampon, crafted from tempered steel and bringing the bite needed in the varying snow conditions above tree line. Rounding out the design are 19° heel lifts that reduce calf and tendon strain on those steep ascents.
Atlas X Jessa Gilbert All-Mountain 3 Piece Poles 2023
Find your rhythm and maintain stability on the most technical terrain. The lightweight Atlas Adjustable Snowshoe Poles feature an adjustable locking mechanism that clamps securely and releases effortlessly, providing easy packability and on-the-fly adjustments. Adjustable to 140cm.